There is a really simple idea in fashion and I live by it…accessories make an outfit. Accessories can take a blah, boring or just ok outfit and turn it into one of your favorites.
By adding a few simple accessories I turned an old dress (on the verge of becoming a Saturday morning errand dress) into an outfit I love and have put into regular rotation in my wardrobe.
I bought this dress a few years ago at my favorite store, LOFT.
By itself, it's just a cute, plain, black cotton dress. It's super comfortable and got quite a lot of wear, but after about three years of wearing and washing it, I decided the dress just wasn't work appropriate anymore and it needed to stay in my closet until the more relaxed weekend rolled around. [sidenote: I don't know why I even worried about it not being work appropriate, I work in non-profit arts, pretty much anything is work appropriate there.]
A few weeks ago I went outlet shopping and picked up a pink and purple floral print cardigan (that I love, why didn't I buy more in other colors?) and a thick white belt that have helped transform this tired black dress into a much better version of itself. The belt broke up the otherwise boring dress and the cardigan added plenty of color to really pop the outfit. I added my favorite black wedges and the super cute Isadora Pearl Bib necklace from Stella & Dot and viola – I now have a new favorite outfit.
Just by taking a few extra minutes each morning and selecting a couple extra pieces, I have taken this dress from drab to fab!
(Yes, I totally just went there and got super cheesy!)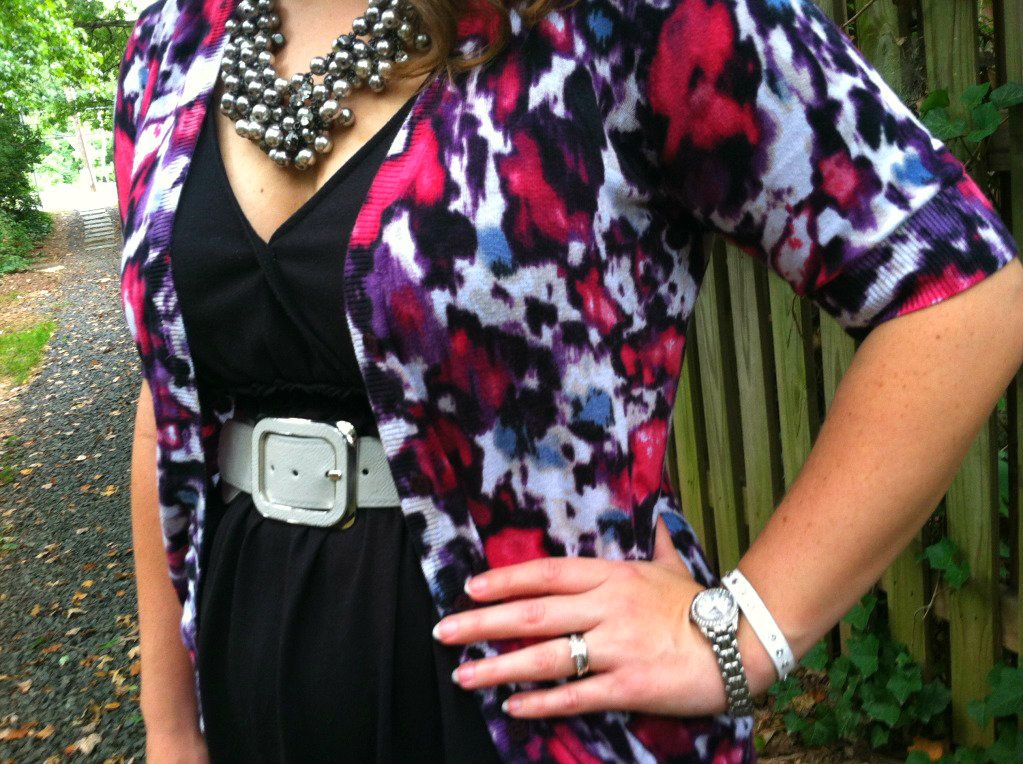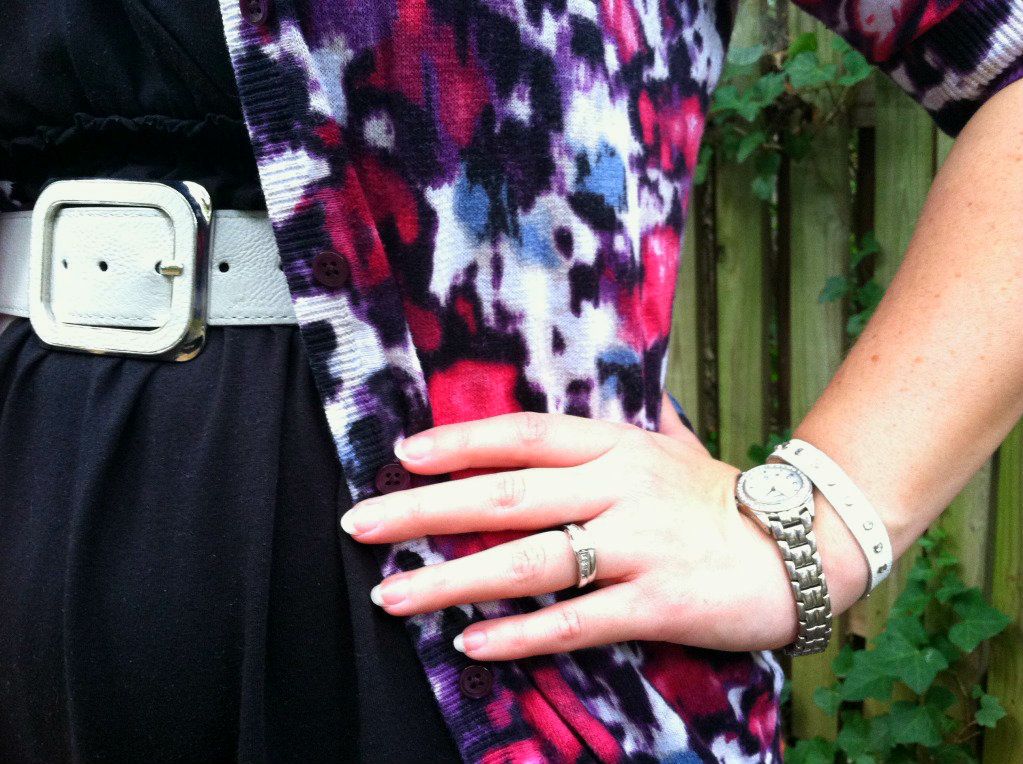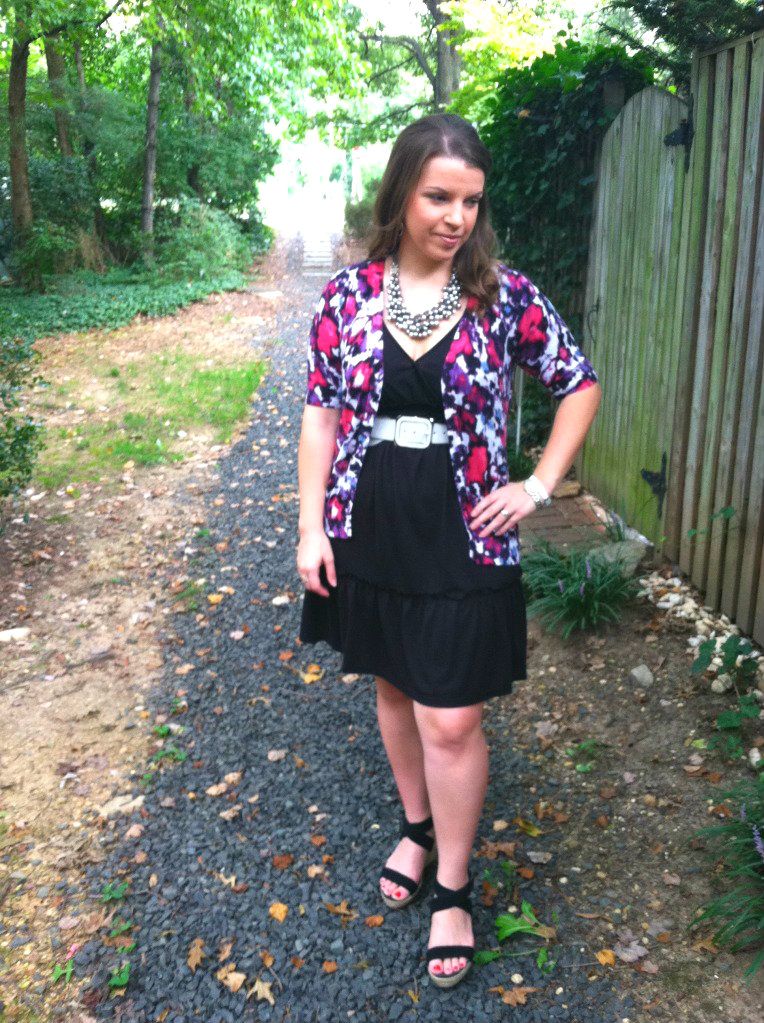 Dress: LOFT (old). Cardigan: Ann Taylor Factory Store. Belt: New York & Company. Shoes: Target. Watch: Macy's. Necklace: Stella and Dot.
So why don't you grab some accessories and see which items in your closet you can turn into brand new, favorite outfits? Have fun!