Last fall, Tolar and I took a mini trip to Highlands, North Carolina and it was pure bliss! The leaves were beautiful, the scenery was incredible, the restaurants were yummy and we enjoyed ourselves immensely. Highlands is a quaint town in the mountains of North Carolina - the perfect retreat.
My grandparents actually retired to Highlands and I grew up visiting them there every summer. To be honest, as a child (and even as an early 20-something), I didn't really enjoy Highlands because I didn't allow myself to truly soak in and appreciate the beauty. As a mom with two young children, Highlands was a wonderful mini vacation. We visited several water falls, we hiked, we walked around downtown, we ate like kings and we relaxed.
Where we ate
1.)
Ugly Dog Public House
This was our first dinner and it did not disappoint. There was a little bit of a wait, so we gave the hostess our name and walked around downtown while we waited. The hostess called us when a spot opened up at the bar, so we could wait there before moving to a table. Just as the name suggests, this was a casual restaurant offering pub food. The food was absolutely delicious! We ordered the fried green tomatoes, burgers and their house made chips. Everything was melt in your mouth YUMMY.
2.)
Julep Kitchen at Julep Farms
This restaurant is actually in Georgia, but it's just over the line and only a short drive down the mountain from Highlands. Be sure to check their hours as they do close between lunch and dinner. Julep Kitchen is a bit more upscale than Ugly Dog Public House and worth the price for sure. Everything was so fresh and delicious. I ordered the salmon and Tolar order their pasta dish and we split a cheesecake for dessert. The restaurant itself was trendy and offered a relaxing vibe. I highly recommend you walk around the property while you visit, it is such a beautiful location.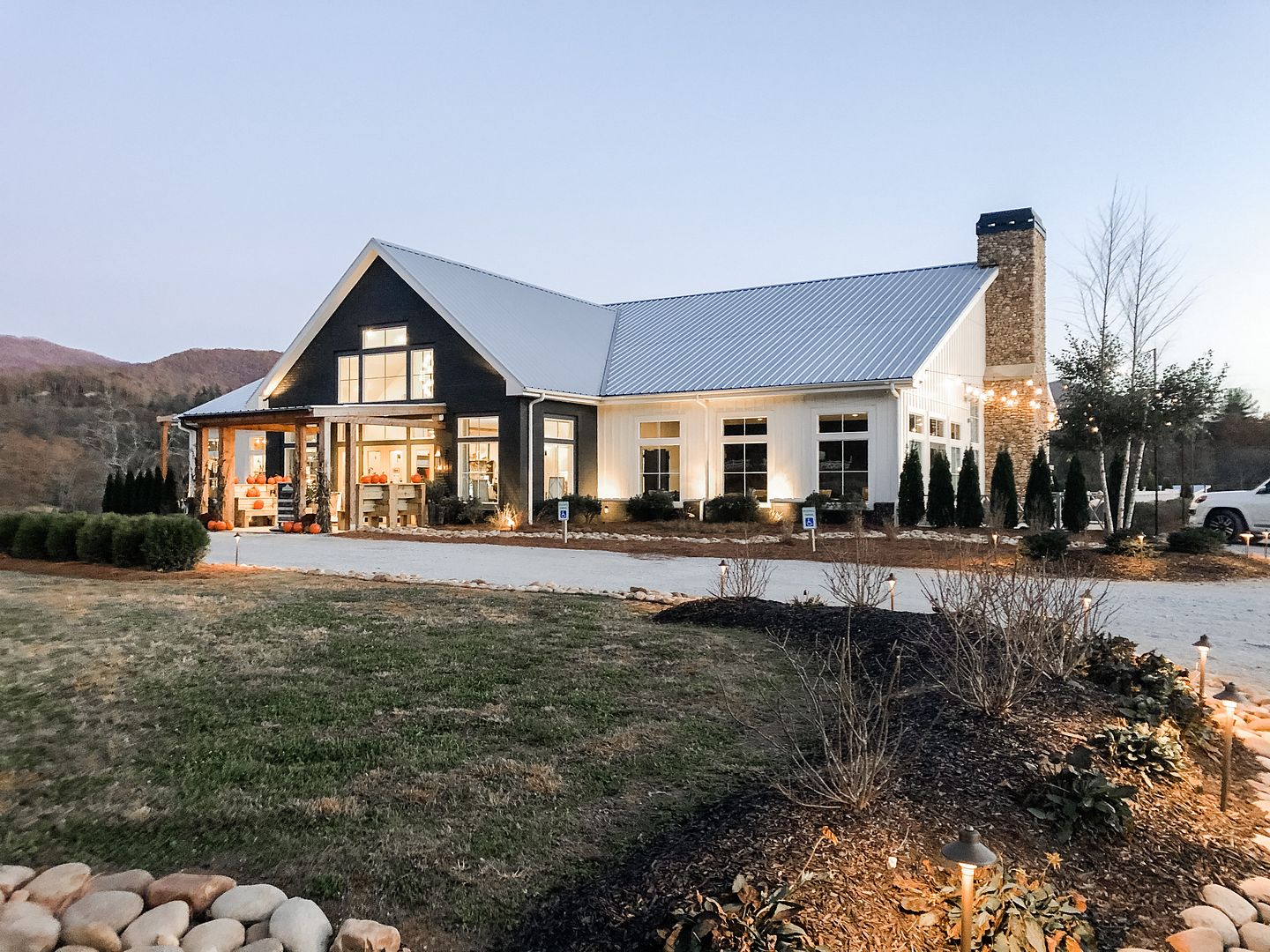 3.)
Wild Thyme Gourmet
This was a recommendation I found on Pinterest, but I would probably tell you to tread lightly with this restaurant and maybe try something else. The food wasn't memorable and the atmosphere of the restaurant was a little lacking. Nothing was particularly bad about it, just not my favorite.
4.)
Blue Bike Cafe
A very popular breakfast location that delivered on tastiness. Every review I read mentioned how the place fills up and can have a long wait, so we arrived as soon as they opened. By doing that, we didn't have to wait at all. Their menu is full of mouth watering breakfast items, it was hard to decide what to choose. I ordered biscuits and gravy and Tolar got pancakes. My only complaint is that our server was a little stingy with the coffee creamer (I use a good amount), but I saw other servers offering an appropriate amount to other patrons. I won't hold that against them.
5.)
Calders Coffee
Instead of coffee, we stopped in and ordered hot apple cider. The coffee shop was cute and definitely worth checking out if you visit. We didn't sit inside, instead we opted to take our drinks to go and walk around downtown.


Waterfalls We Saw
1.)
Dry Falls
Just like the name suggests, you can actually walk behind this waterfall and stay (mostly) dry. You do get a little mist from the waterfall, but it is quite the sight to see. There is a nice sized parking lot and it was actually pretty crowded the day we visited. The trail that leads behind the waterfall is paved.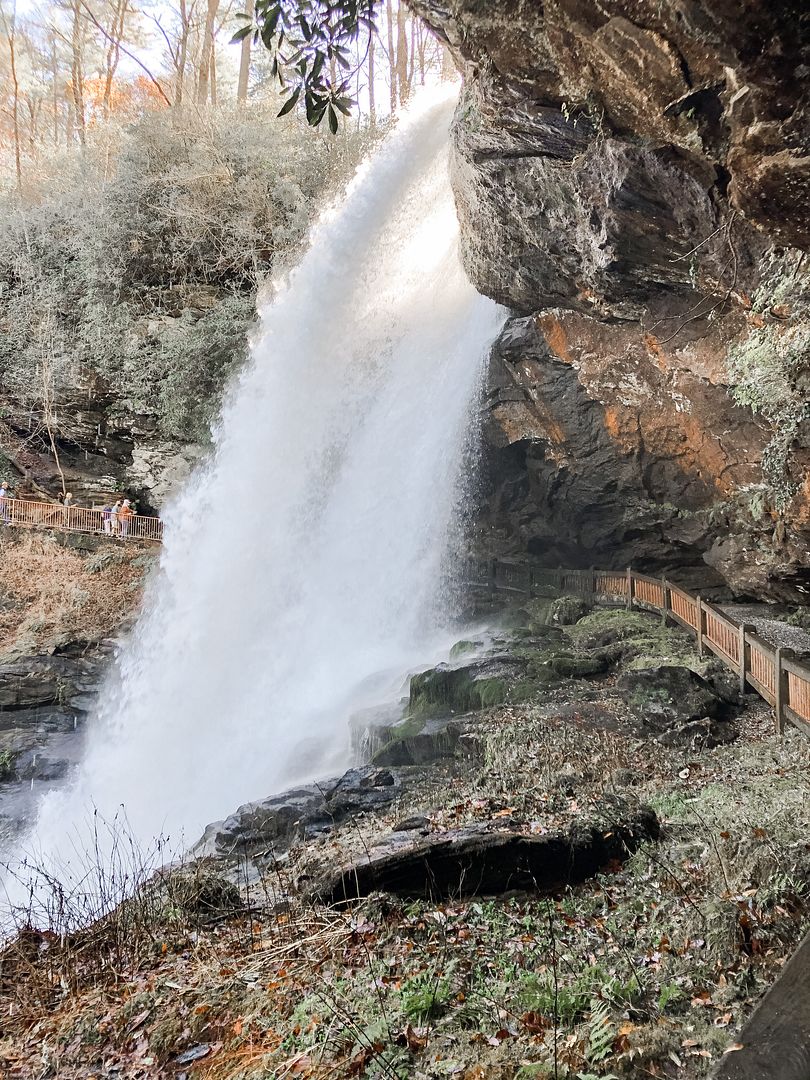 2.)
Bridal Veil Falls
This waterfall is on the side of the road and I remember seeing it on my summer visits as a child. There is a little area where you can pull off to see the waterfall, but not a huge parking area like there is at Dry Falls. You can walk under this waterfall and don't really get wet either.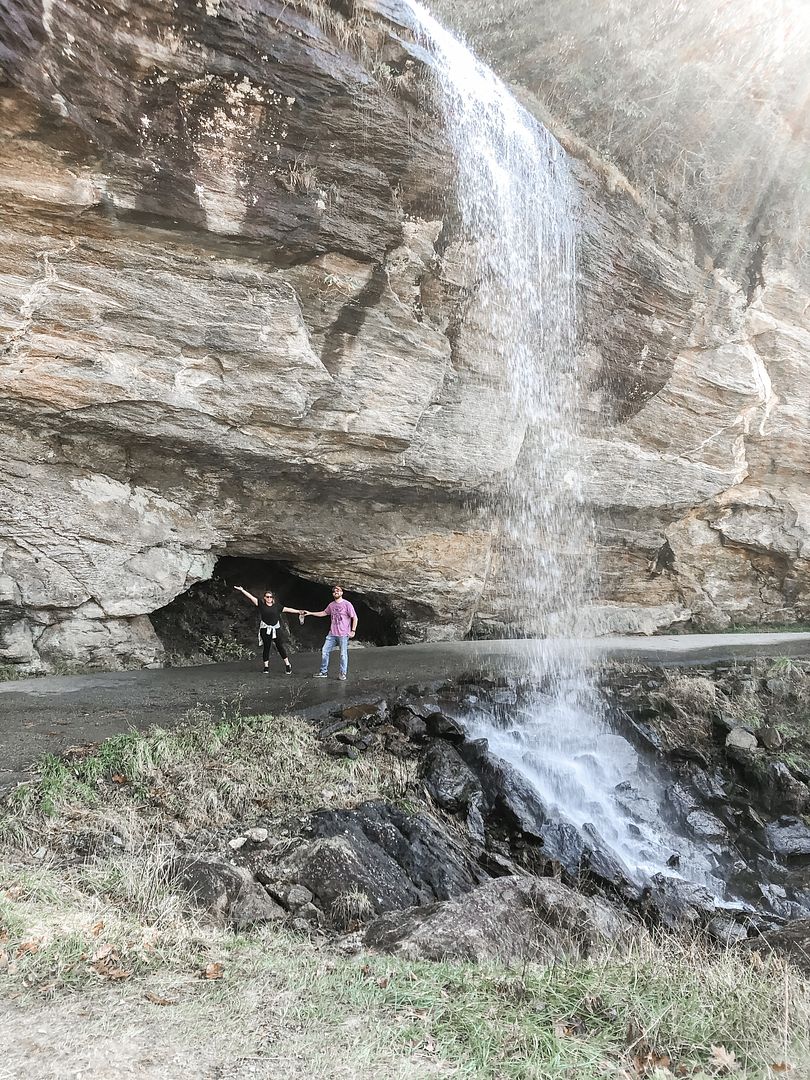 3.)
Glen Falls
My grandparents house is actually just up the mountain from Glen Falls, but I honestly don't remember ever visiting Glen Falls as a child. I found out why I likely never visited it, the hike is quite difficult. Most of the websites I visited said the hike wasn't too steep, but for my very short legs, I found it quite steep and difficult. But the views were breathtaking. You actually get to see the falls at several different points of the hike. There is a nice big parking lot and ample space for lots of visitors.


Other Places We Visited
1.)
Whiteside Mountain
During our venture over to Cashiers, we decided to hike Whiteside Mountain. Another quick google search revealed that it can get pretty crowded, so we decided to hike in the morning. We took the inside trail up the mountain and the outside trail down. The inside trail is a bit more narrow and treacherous, but completely manageable. Unfortunately on the day we hiked, there was a ton of fog at the top of the mountain, so we weren't able to get any pictures of the amazing views. But it was still a neat hike and quite a unique experience to be surround completely by white fog.
2.)
Will Henry Stevens Covered Bridge
We saw this bridge while driving around and decided to pull over. The detail of the bridge was so pretty. After taking a picture,
I found this link
with a fascinating story about the origin of the bridge.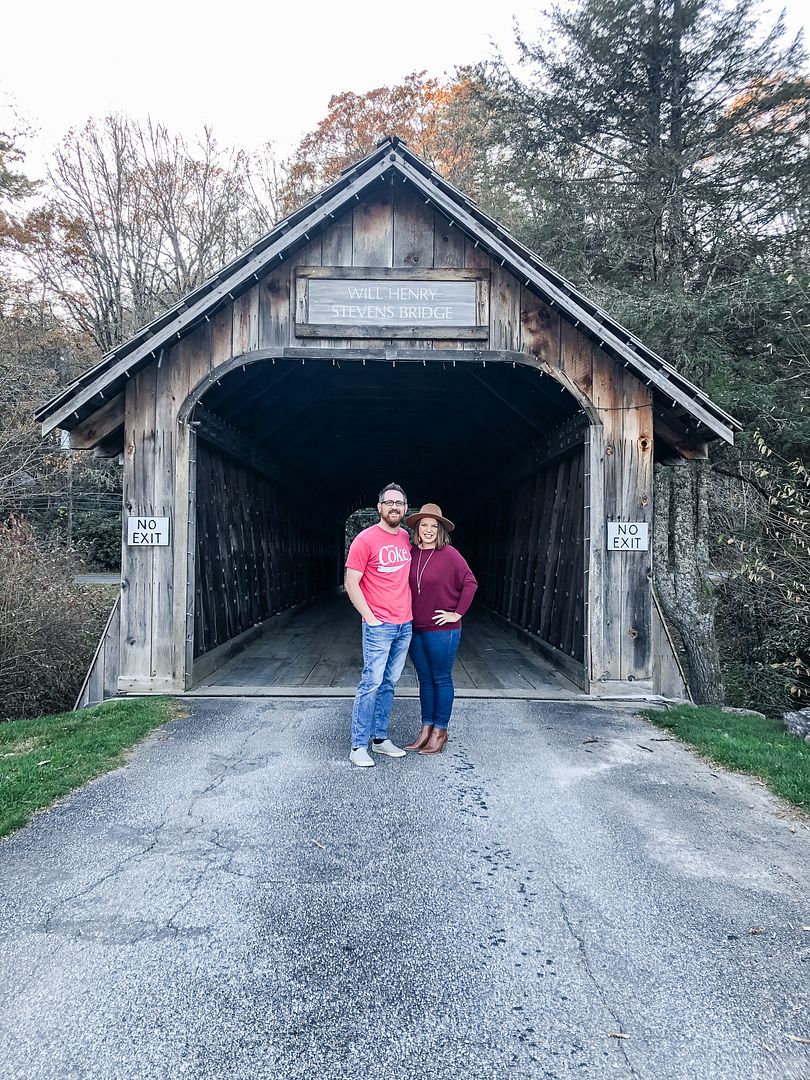 3.) The drive to Cashiers, NC

If you have time, venture to the town next to Highlands. Cashiers is another quaint town with cute restaurants and shops but the drive between Highlands and Cashiers is full of breathtaking scenery. There are several pull off areas where we stopped to take in all of the changing leaves. I was overwhelmed by just how beautiful the views were.


Worth Checking Out
1.)
Highlands Playhouse
I can't type a post about Highlands, NC without mentioning Highlands Playhouse. My love for musical theatre started by attending a play or musical here every summer. Highlands Playhouse is a professional summer stock theatre and I looked forward to going every year. Since they are a summer stock theatre, they turn the inside into a movie theatre during the rest of the year. It is definitely a place to check out!