(Thank you to oNecklace for helping sponsor this post. All opinions are my own. This post may also contain affiliate links.)
We all use lots of different products and items every single day. I thought I'd share with you 5 things that I am loving right now!
1.) The best insulated tumbler.
In an attempt to drink more water in a day, I went on a hunt to find the perfect cup to help keep my drinks ice cold. Little did I know that I would find just that - a perfect cup.
This tumbler is a favorite for so many reasons and it is a fraction of the price of a Yeti tumbler.
Here are the reasons I love it:
-keeps ice for at least six hours
-doesn't sweat
-comes in multiple sizes and colors (I have the 24 oz blush pink)
-kid cups are available, they even have Disney designs
-comes with two lids: a coffee lid and a straw lid (kid cups only come with the straw lid)
-ALL lids are interchangeable, even with the kid cups
-comes with two straws (kid cups have very flexible and bendy straws, you also get two)
-keeps your water ice cold all day long
To get your own, shop by clicking this link.
And if you want to see some of my tips to drinking more water, click here.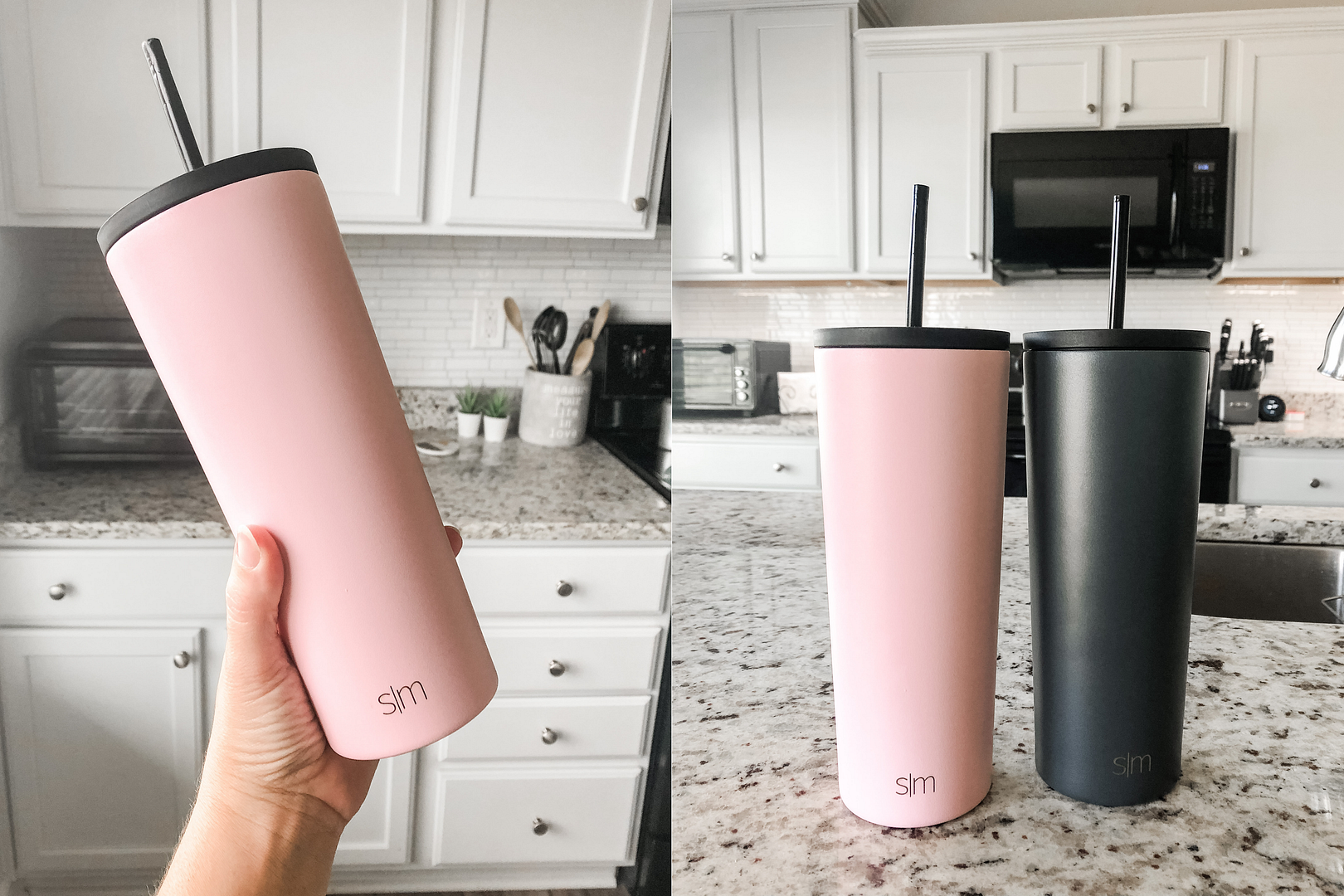 2.) Newest podcast obsession.
If you follow me on instagram, you might know that I am quite the podcast fan. And for some strange reason, I love true crime. Why a person with an overactive imagination like myself would love true crime is beyond anything I can understand. But I absolutely love it.
Anyways, my newest favorite podcast is True Crime Obsessed. The two hosts, Gillian and Patrick, watch all your favorite true crime documentaries and movies and then they recap everything. But it isn't a boring recap, they are incredibly funny. I seriously laugh out loud all the time while listening. And every single time they make me want to watch the documentary for myself even though they've told me everything that will happen. They have such a fun way of storytelling and they always bring plenty of sass. This is a less scary way to enjoy true crime!
If you want to check out some of my other favorite podcasts, see this blog post I wrote awhile ago. I also have a podcast highlight saved on my instagram profile that features more up to date info.

3.) Jewelry I'm wearing on repeat.
I've always been a statement jewelry girl, but in recent years I have really been loving the delicate pieces more and more. My current favorite necklace is a letter necklace from oNecklace. You can get any letter on your necklace and the letter tilts to the side just slightly. I love the necklace so much that I got one with an L (for Lindsay) and one with a K (for my children's names). I wear them often and they are such great quality. They still look brand new even after numerous times wearing them. I also found this beautiful cut out initial bracelet that can also be customized with any letter you choose. On both of these items, you select the letter and the chain length that you want. I love that each item is custom designed just for you! Also, you receive free personalization on all products and there is free shipping.
Plus the wonderful people at oNecklace gave me a discount code for you to use. When you order, use code lindsay15 to receive 15% off your order.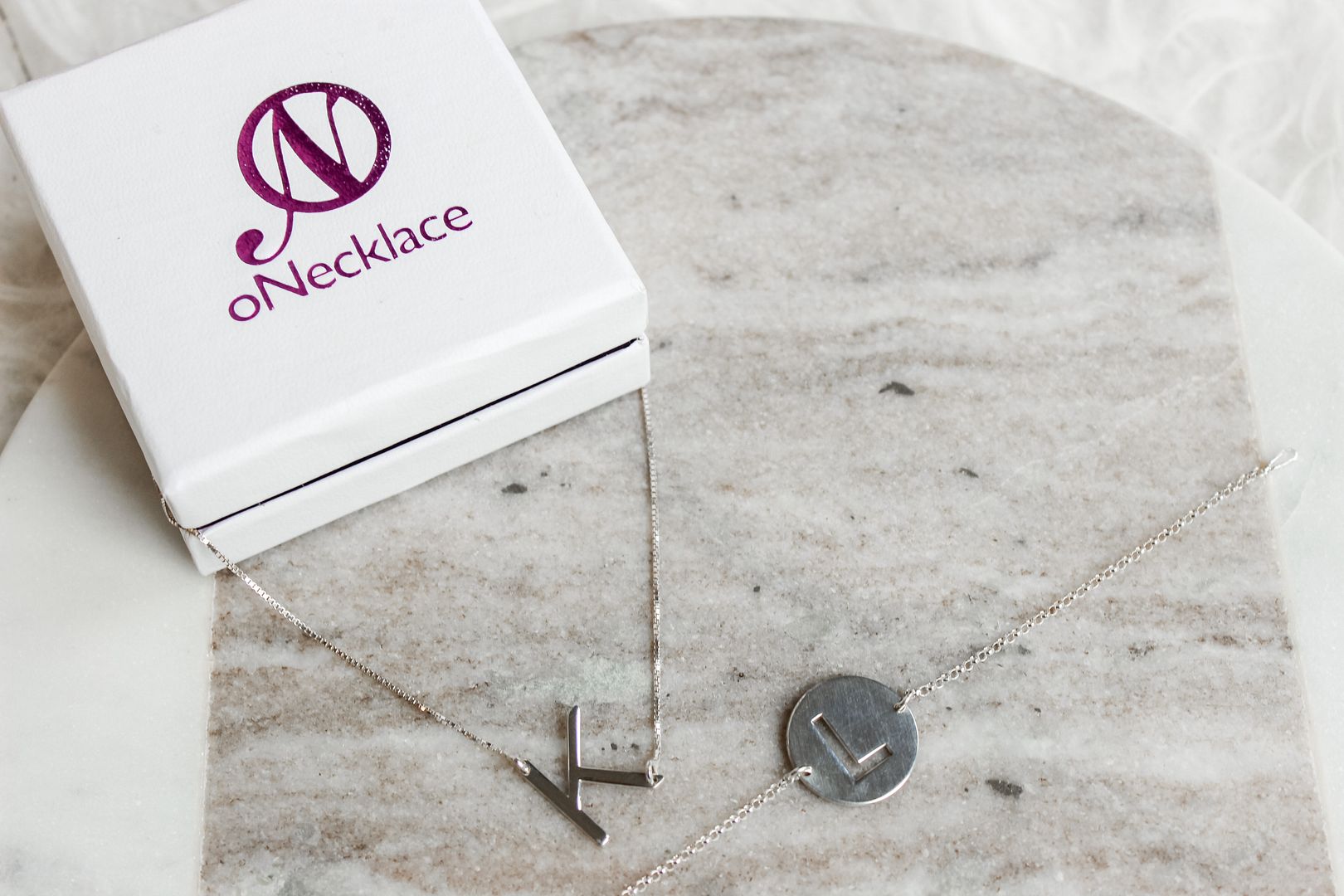 4.) The best beauty blender dupe.
I've been a beauty blender fan for years, ever since Kandee Johnson told me to start using one. I love the flawless finish that it gives your makeup and it makes things easier when putting on foundation. What I haven't ever loved was the price tag. Over the years, I've tried other beauty blenders to see if I could find anything that comes close, but I always returned to the real thing. However, the Aesthetica Cosmetics beauty sponge is a VERY close dupe. And it costs $4! The density is similar and it feels exactly the same as a real beauty blender. It is definitely worth buying.


5.) Fun conversation starters.
Tolar and I have been together for almost 11 years and if you can believe it we actually still have things to talk about. :) However, we discovered a fun little game called Our Moments that can help kickstart a conversation if you need it. The game is a deck of cards full of questions to help you get to know your spouse/partner even better. We don't have any trouble talking or coming up with topics when we are together, but we love to go over a few cards with each other when we can. Card topics range from "What would be our ideal life in 5, 10 and 20 years?" to "What do most people overestimate or underestimate about you?" to "Where and when do you get your best ideas?" and MORE. We both answer the same questions and it has been so fun to learn things I never knew about my husband. This would make an excellent stocking stuffer or Valentine's Day gift for your spouse.