For the past three weeks I've been making significant changes in my eating habits. After having my second child nearly a year ago, I figured it was well past the time to do something about the way I look and feel.
Spoiler alert, I'm feeling fantastic and I've already lost an inch on my waist and hips
each
. But that is a post for a different day. If you want to know more about what I'm doing, shoot me a message or find me on
instagram
- I'll be sharing a blog post with full details when I'm finished with the first round of my program.
I've been swapping out tons of different food items and finding healthier options to take their place. While I've significantly curbed the amount of processed sugar I'm eating, I still do want an occasional sweet treat. This Healthy Cookie Dough Dip recipe does the trick and it just might shock you what is in it!!!!! Keep reading for the super easy recipe.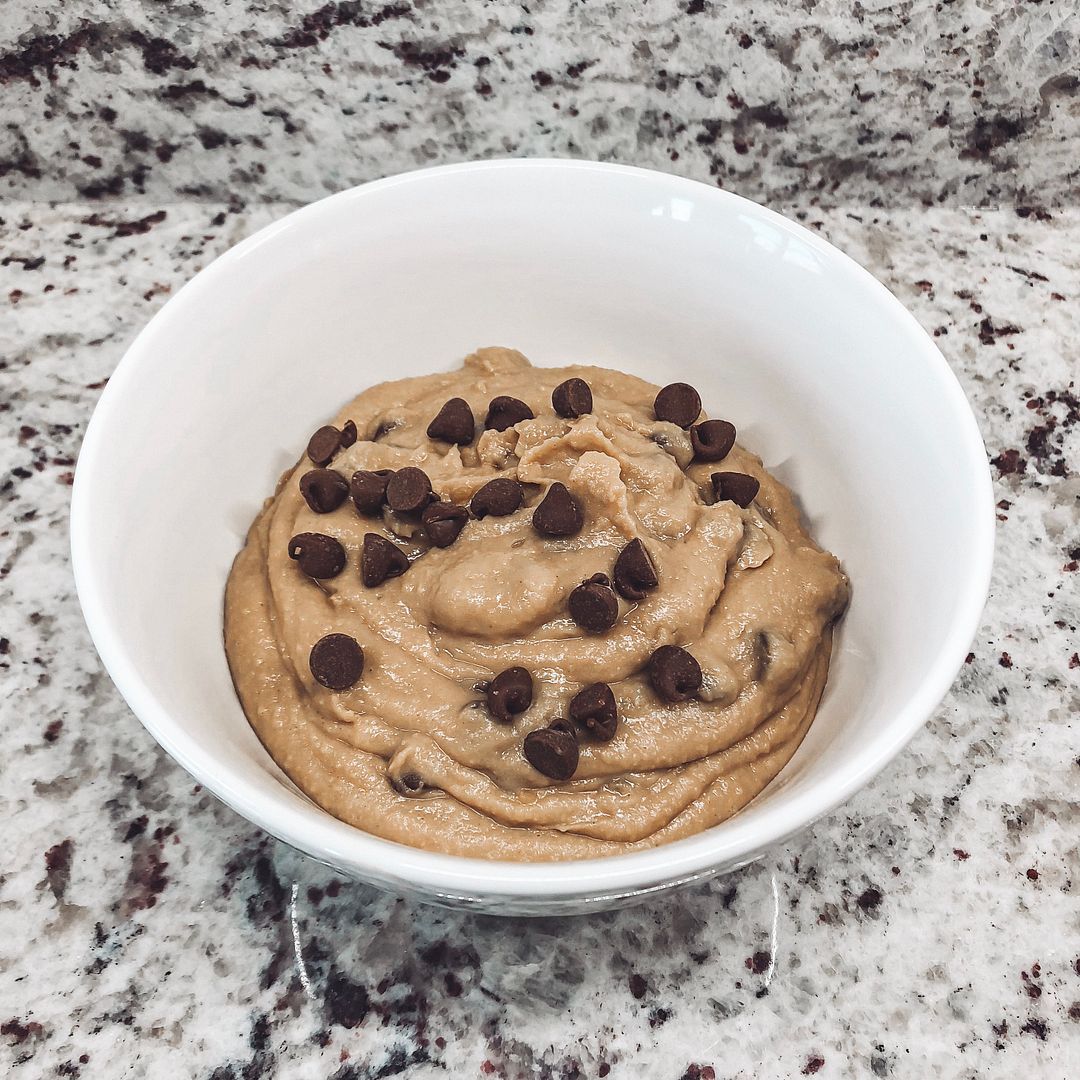 INGREDIENTS:
-1.5 cups chickpeas (drained and rinsed)
-2 tsp vanilla
-1/8 tsp baking soda
-2/3 cup brown sugar
-1/4 cup almond milk
-1/4 cup peanut butter
-1/2 cup chocolate chips
DIRECTIONS:
1.) After draining and rinsing the chickpeas, add them to a food processor along with vanilla, baking soda, brown sugar and almond milk.
2.) Blend until very smooth.
3.) Add the peanut butter (don't skip this step!).
4.) Keep blending to get the mixture very smooth. Blend, blend, blend.
5.) Mix in the chocolate chips.
6.) Refrigerate for at least 1 hour.
A couple things to note:
-The texture will be different than regular cookie dough, so prepare yourself ahead of time.
-Adding the peanut butter into the mix takes away the chickpea smell and makes it smell sweet.
-You can serve it with graham crackers or apples.
Macro Information:
22.6g carbs
6.1g fat
3.4g protein