As a blogger and business owner, it is important for me to grow my following and social media presence in order to reach as many people as possible. By far, my favorite social site is
instagram
which has proven extremely successful to me in expanding my business. In very recent months, I've received numerous requests from friends asking for tips on how to grow their instagram accounts and I realized that a larger audience might be interested as well. I recognize that not everyone is a business owner or even looking to use social media for growth purposes, if that is you then please accept my apologies for a blog post that doesn't interest you. :)
For everyone else, here are practices that I have put into place to help me grow my instagram account.
(These are just some simple practices that have worked for me; I'm by no means a social media expert.)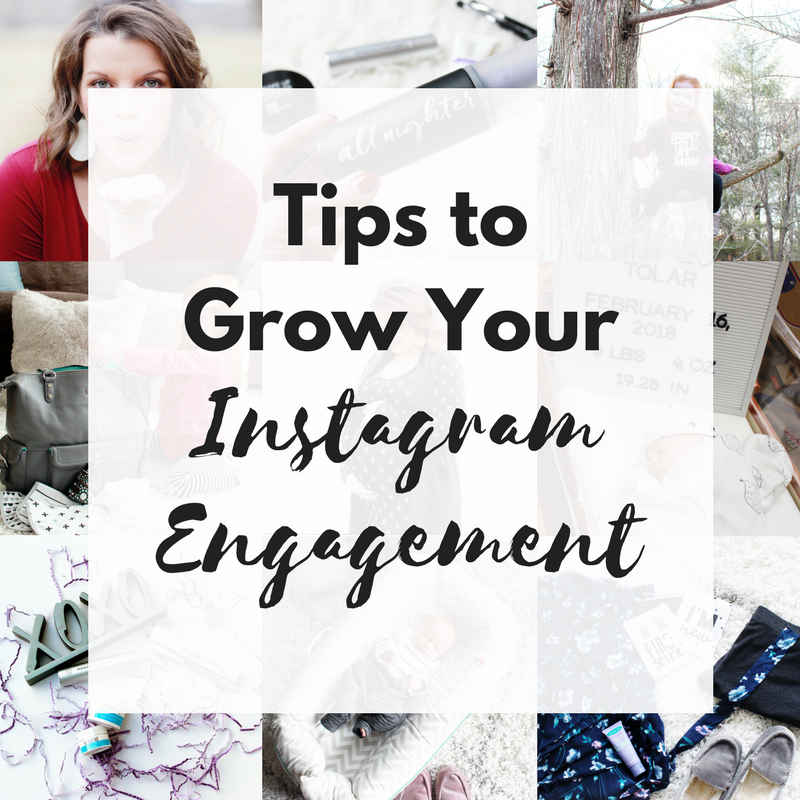 1.) Showcase quality photos.
Since
instagram
is an image based social media app, your photos should really grab the attention of your audience. Find the style or aesthetic that you are looking for and try to mimic that with each photo you post.
I prefer really bright photos featuring some white space. I will often edit my images to increase the brightness and achieve the look I desire, especially if I captured a photo in low light. My two favorite photo editing apps are
PicTapGo
and
Afterlight
.
Here is a link to my instagram account
if you want to see the look I prefer and follow along.
2.) Interact with your audience.
I try my hardest to reply to every single comment on each of my photos. I want my audience to know that I appreciate them and that I am interested in what they have to say.
Additionally, if I notice that I have people who regularly comment and/or like my photos, I will go to their profile and engage with their photos. The point is to be social!
3.) Hashtags are a must! Use hashtags to attract more people to your profile.This might be the one idea that has brought me the most traction. I have lots of different tips on hashtags.
-Instagram allows you to use 30 hashtags per photo...I say use them all!!! The more hashtags you use, the more chances of attracting all sorts of people who might use or search specific hashtags.
I typically place three or four hashtags in my photo caption and then include the remaining hashtags as my first comment so my caption doesn't look spammy.
-Some hashtags are obviously more popular than others. I very rarely use a hashtag that has over 800,000 uses because the chances of my photo getting seen when someone searches the specific hashtag with over 800,000 uses is slim. (This is just my personal preference) I typically like to use hashtags with 100,000 to 500,000 uses; that way the hashtag is popular and used often but not too popular.
-Don't use hashtags that don't relate to what you are posting about. Instagram could mark your account as spam if you keep using hashtags that don't pertain to your picture.
-Try to have lots of different sets of hashtags and mix them up with each new post. I try not to post the same set of hashtags back to back. I have my sets of hashtags stored in an email folder labeled "hashtags" so I can easily find them when I need them. Examples of the different sets of hashtags I use are: beauty, style, mom blogger, toddler, skin care, mom of girl, mom of baby boy, mom style, accessories.
-Search for new and related hashtags within the instagram app to make sure that your content is fresh and current.
4.) Use hashtags to find new accounts of people that YOU want to follow.
I love using instagram for inspiration in many aspects of my life: personal style, baby/kids products, home decor and beauty (to name a few). By searching hashtags that pertain to those types of things, I'm able to find other instagram accounts that I personally want to interact with and follow. Whenever I find new accounts that inspire me, I always interact on their photos. The more you interact with accounts, the more likely those accounts are going to want to interact with you.
5.) INTERACT and leave "meaty" comments.
Don't just use instagram to post your own photos and do nothing else; interact and get social with others (as I mentioned above). I will comment on lots of photos whenever I have time, letting the person know that I find value in their profile which in turn could make them check out my profile. And I always try to leave comments with at least four words. Occasionally I will leave a comment that says "love this," but I typically try to leave comments that show I am truly invested in someone's account/photo.
6.) Ask a question in the caption of your photo.
Don't expect your followers to comment if you don't give them a reason to. I like to ask a question in my caption, encouraging people to truly interact with my posts.
7.) Use instagram stories as much as possible.
Since life is busier with two kids now, I don't always get a photo posted to my profile every day. Since I prefer a certain curated aesthetic on my feed, I take my time to make sure that what I am posting is quality. However, I will post more informal stuff on my instagram stories. This way my audience can still interact with me and they actually get to see more of the "real" stuff in my life.

The more you use instagram stories, the better it is for your account. If you ask people to engage with you on instagram stories, that will show instagram that you are "popular" and that people want to interact with you and hear from you. So this will also help your normal content get viewed more as well.

Posting multiple times on instagram stories throughout the day keeps your profile picture in the stories carousel at the top of the app. When you have recent content, instagram shows your profile to your followers.
8.) Post different images across your other social accounts.
If you post the same image on instagram that you also post on facebook and twitter then your audience will be bored and not see the value in following you on every social site. Give your audience variety with what you post.
Do you find these tips helpful? Or have any other tips to share? I'd love to hear your thoughts in the comments below. And of course, if you have questions feel free to ask. I'm always happy to help any way that I can.