Tolar informed me that this outfit makes me look like a lumberjack. Of course, I responded with "No way, check out my bling," putting him in his place!
I love taking something casual or plain and pairing it with some "fancy" items. This buffalo check button up shirt
might
look like something that a lumberjack would wear, but throw on a gorgeous necklace from Stella & Dot and a
slouchy beret
from Scala Pronto and you transform into an instant trendsetter.*
This slouchy beret is everything I have looked for in a Fall/Winter hat and never found until now. I love the neutral oatmeal color coupled with the pop of silver bling woven through - the color allows this hat to be worn with just about anything. The knit is soft and extremely comfortable; no scratching my head and wishing I could just take it off. And it is the perfect thickness, not too thick and not too thin. So you can rest assured that your head will be kept warm during the cold months, but you won't be sweating underneath (and ruining your hairstyle). Because the beret is the perfect thickness, it is great to wear indoors as a fashion accessory or outside for warmth and functionality.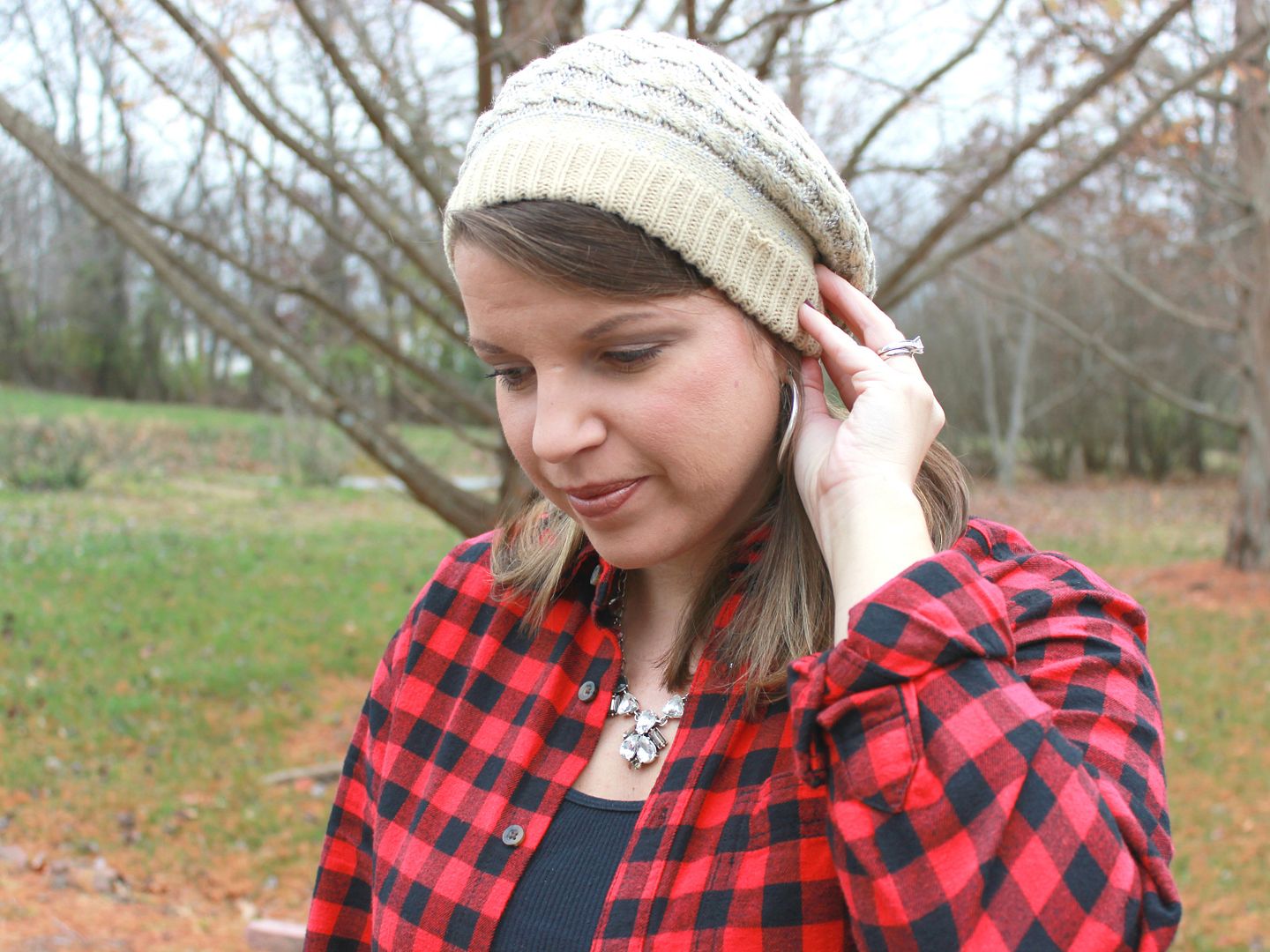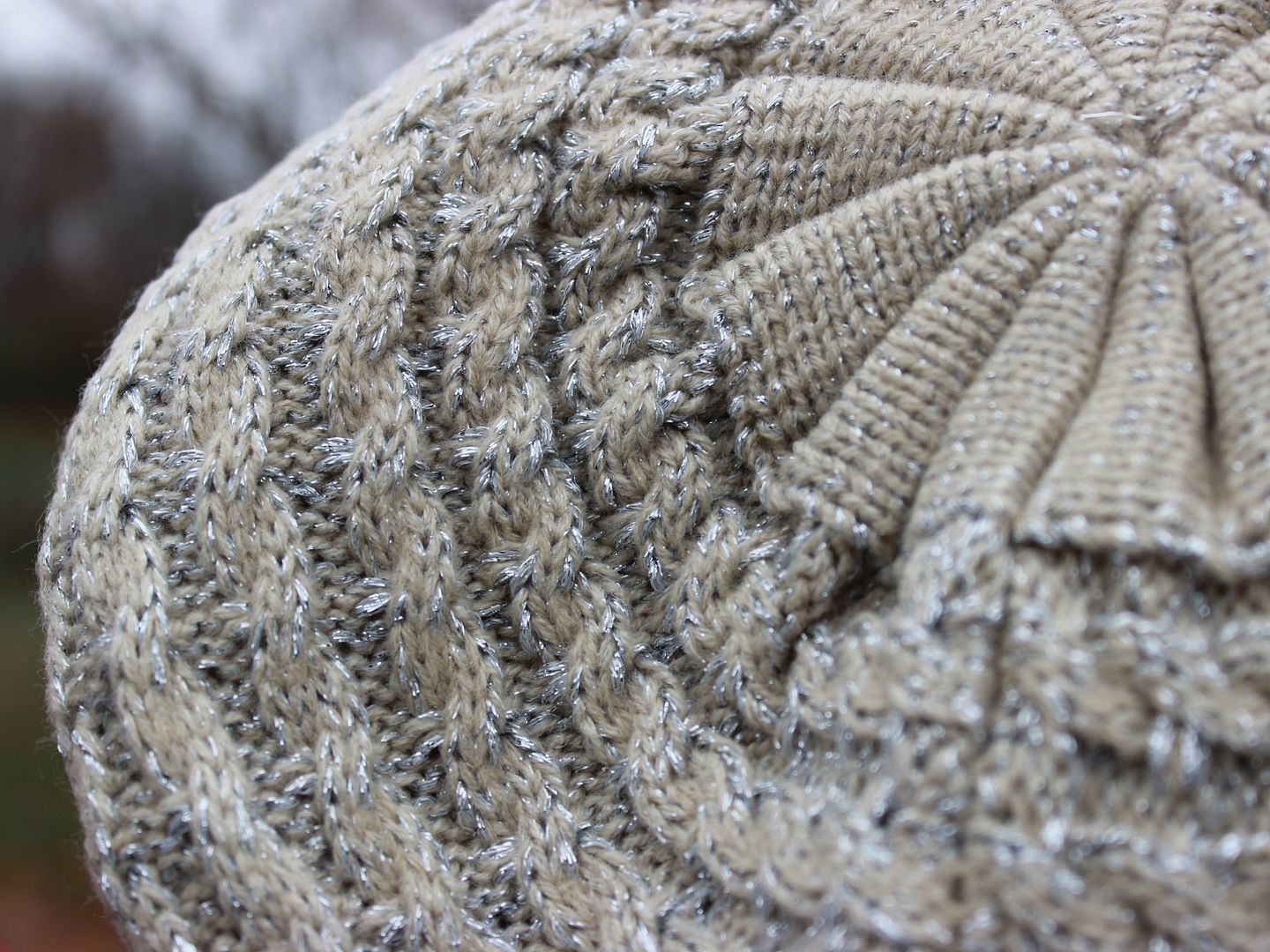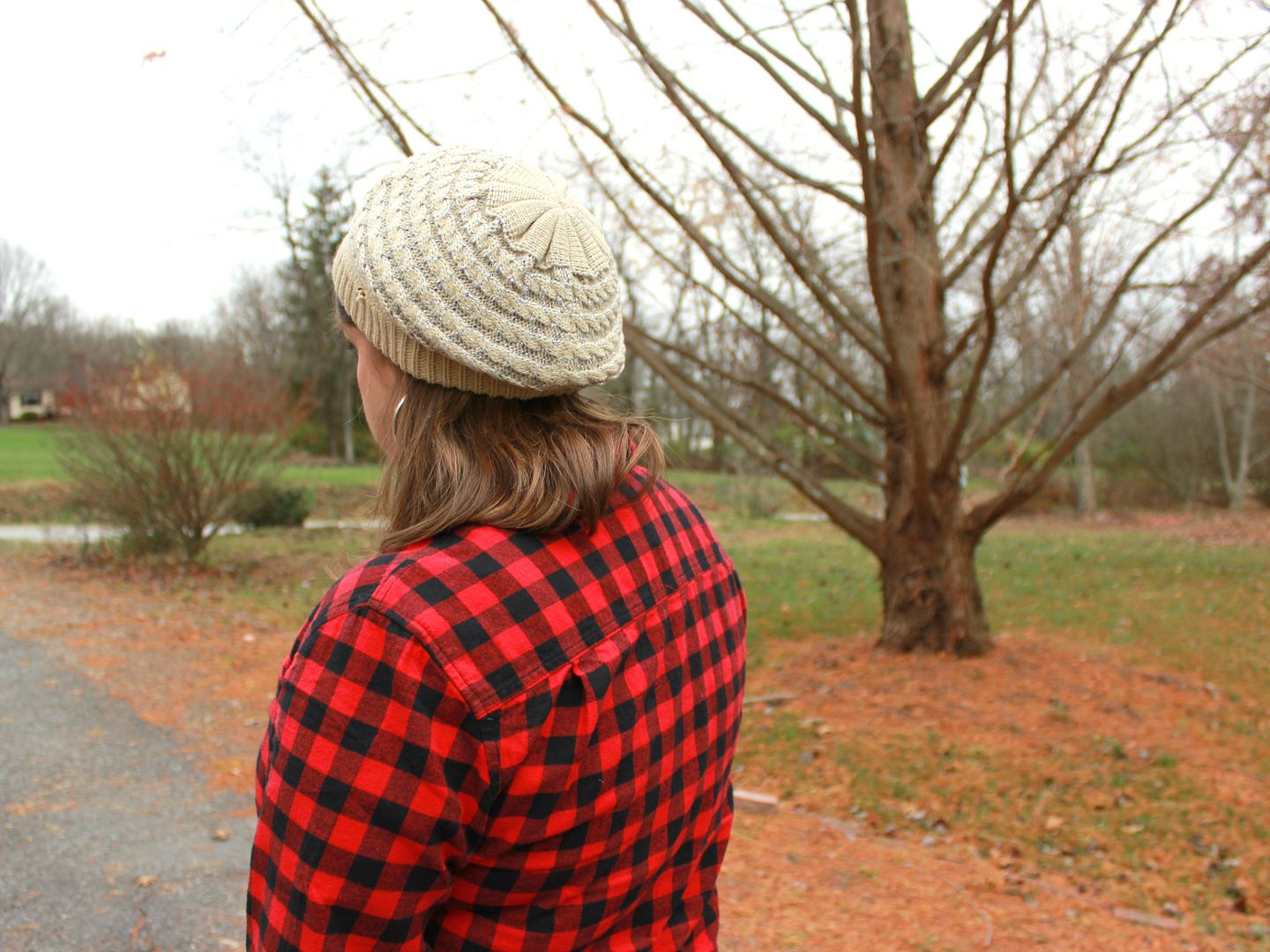 Buffalo Check shirt:
Walmart
(!!!!)
Slouchy Beret: Scala Pronto (c/o).
Necklace: Stella & Dot.
Earrings: Target.
*trendsetter status more likely to be achieved by you than me
I'm linking up this post with
The Pleated Poppy
.