No, you don't have to adjust the settings on your computer or phone screen, I really am back to blogging!!!! We are getting settled in our new location (I'll fill you in on that next week!) and unpacking/arranging our stuff has become my life. I'm excited to be back to blogging again and figured I'd give you a quick glimpse into my life with a High Five For Friday post!
1.) Baby K is finally letting us read to her (meaning, she waits about 2.5 minutes before she grabs for the book). I captured this adorable moment of Daddy/daughter time.
2.) My sweet friend Suzanne invited us to her lake house over the weekend (I'm so excited to be living close to her again!) and Baby K took full advantage of the relaxation that the lake allows.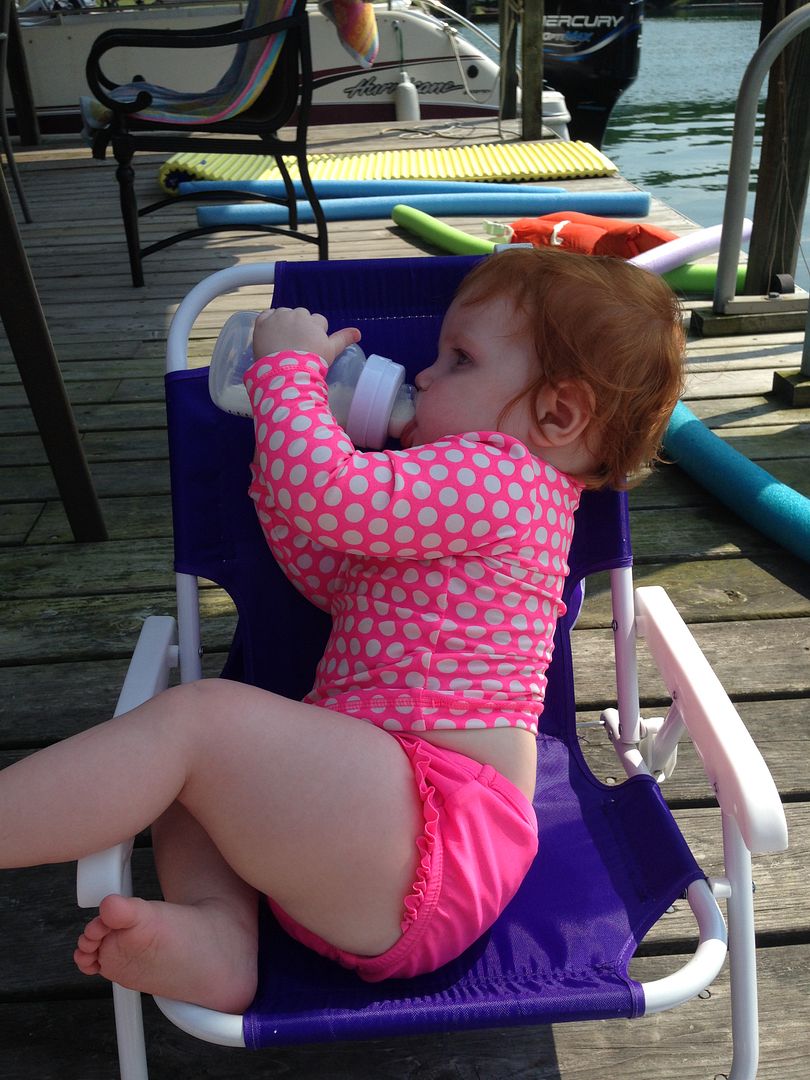 Thanks for the sweet chair, Grammaroo!
3.) Such a perfect sighting, mine and my sister's names right next to each other!!! I love this new Coke campaign.
4.) We took Baby K to the park and she had a blast swinging in the sun. Check out my
instagram
profile for a cute video.
5.) I'm so excited to use my
Day Designer Planner
to keep me organized and get Pursuit of Pink back on track!
I'm linking up this High Five For Friday post with
Lauren Elizabeth
.